Are you finding some decorations for your new house or your own corner? Yes, you have gone the right direction. We will provide you the most attractive wall arts that can transform your rooms into the world of Rick and Morty. Here are the most popular Rick and Morty Wall Arts New Design 2021 products at Rick and Morty Shop. Let's check it out!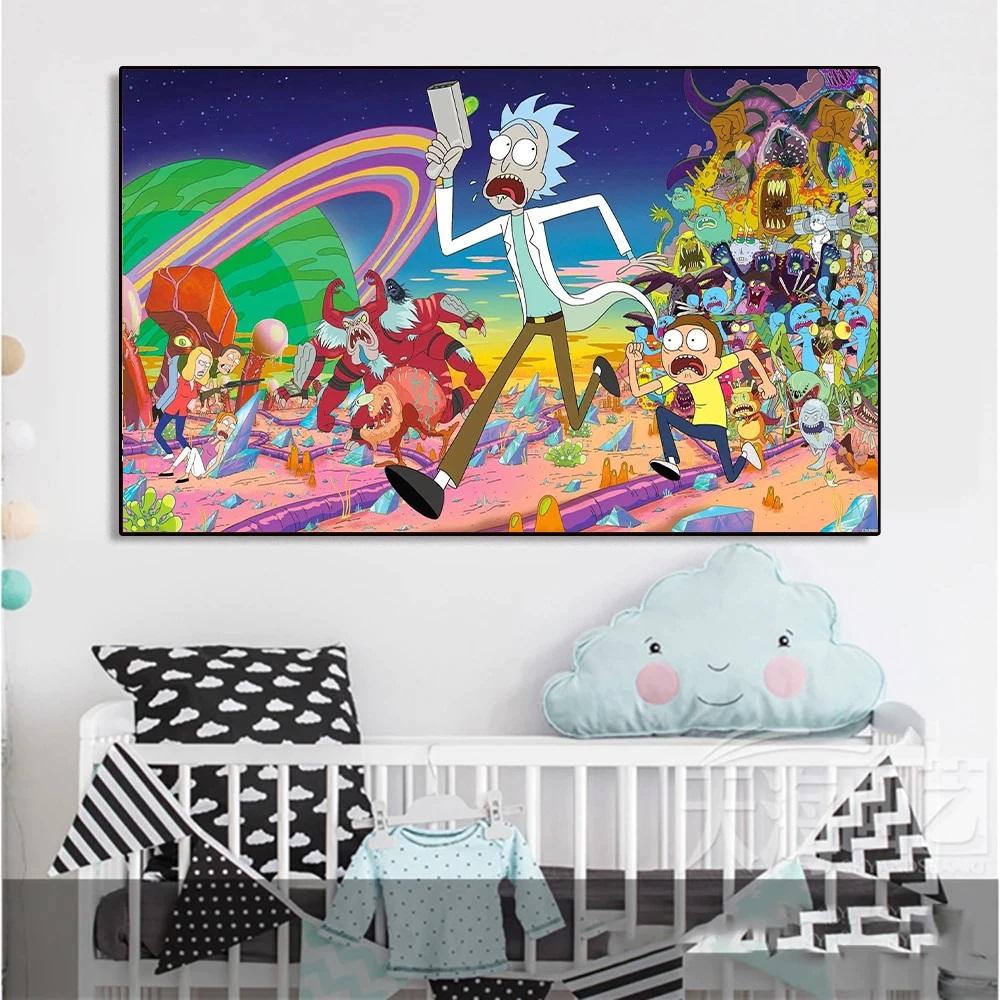 This canvas wall art is really suitable for decorating your own room. Made from the solid and durable material along with high-quality waterproof ink, this kind of wall art will last longer than others. The image is funny, it shows the long run when Rick and Morty run away from the Monsters. Purchase the printing right today and beautify your room!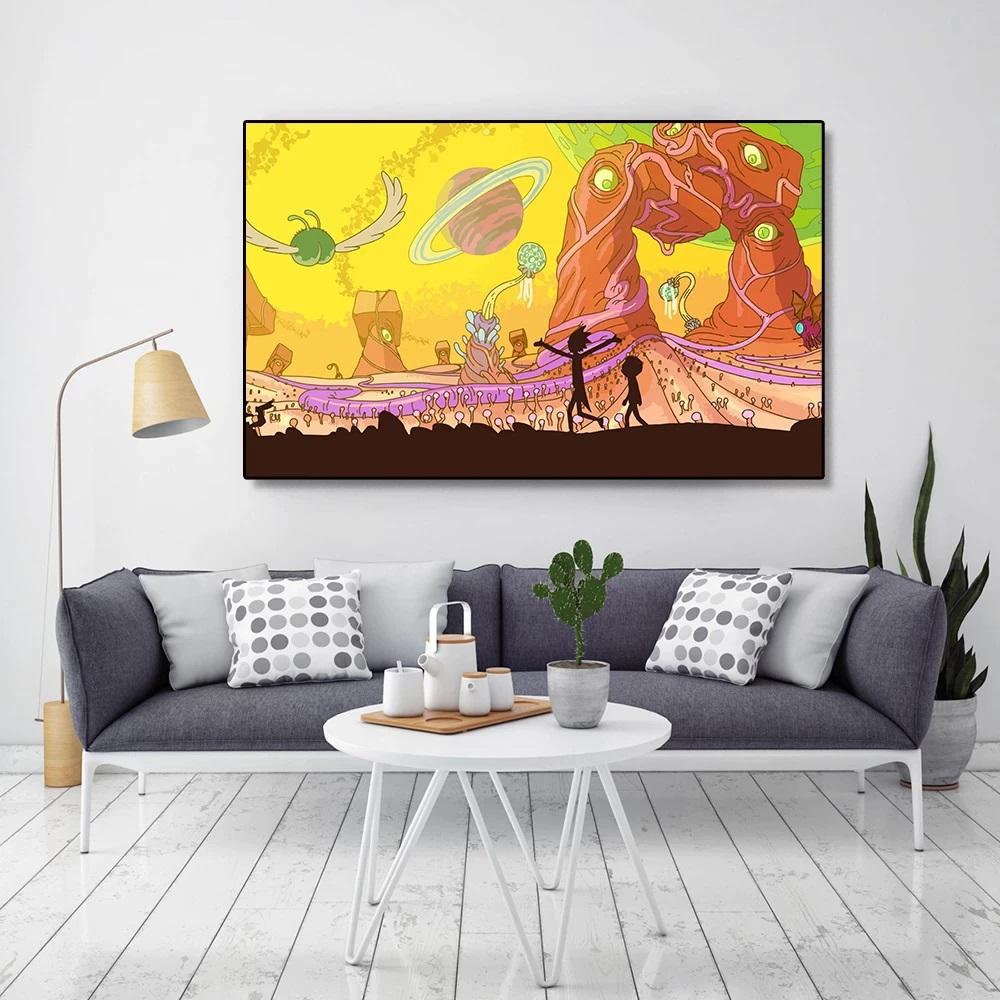 "Let's discover this world!" That's what I can hear from the wall art. It focuses on the scene where Rick and Morty are walking together and seeing other planets. That's really amazing, right? That printing can be used for different places like the office, bedroom, kids room, etc. Buy now today to enjoy the special price provided by the store!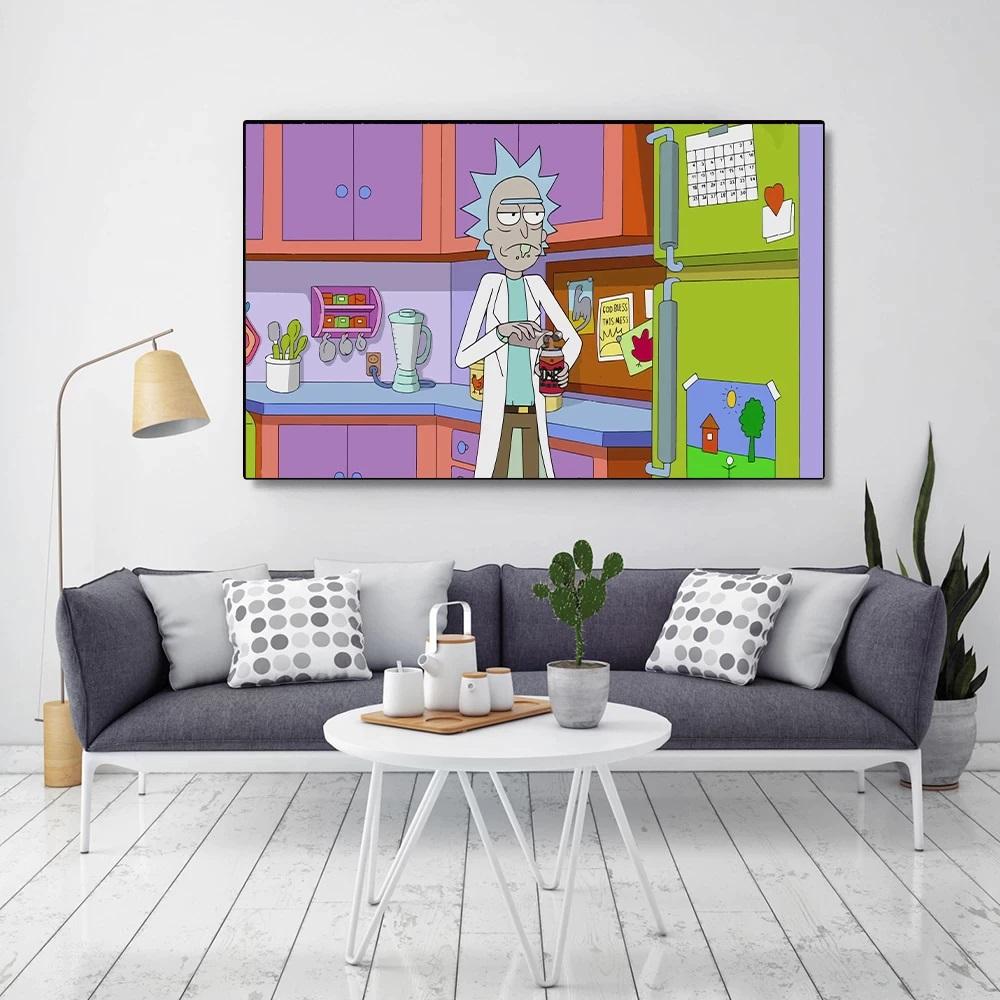 The funny fact that this wall art is suitable for decorating your kitchen. Someone will ask me the reason why, just because the printing focuses on the image of Rick near the fridge. Some users will be afraid that the heat from the kitchen will damage all the art. Don't worry, the quality of this printing will protect the wall art. Don't hesitate anymore and bring it home now!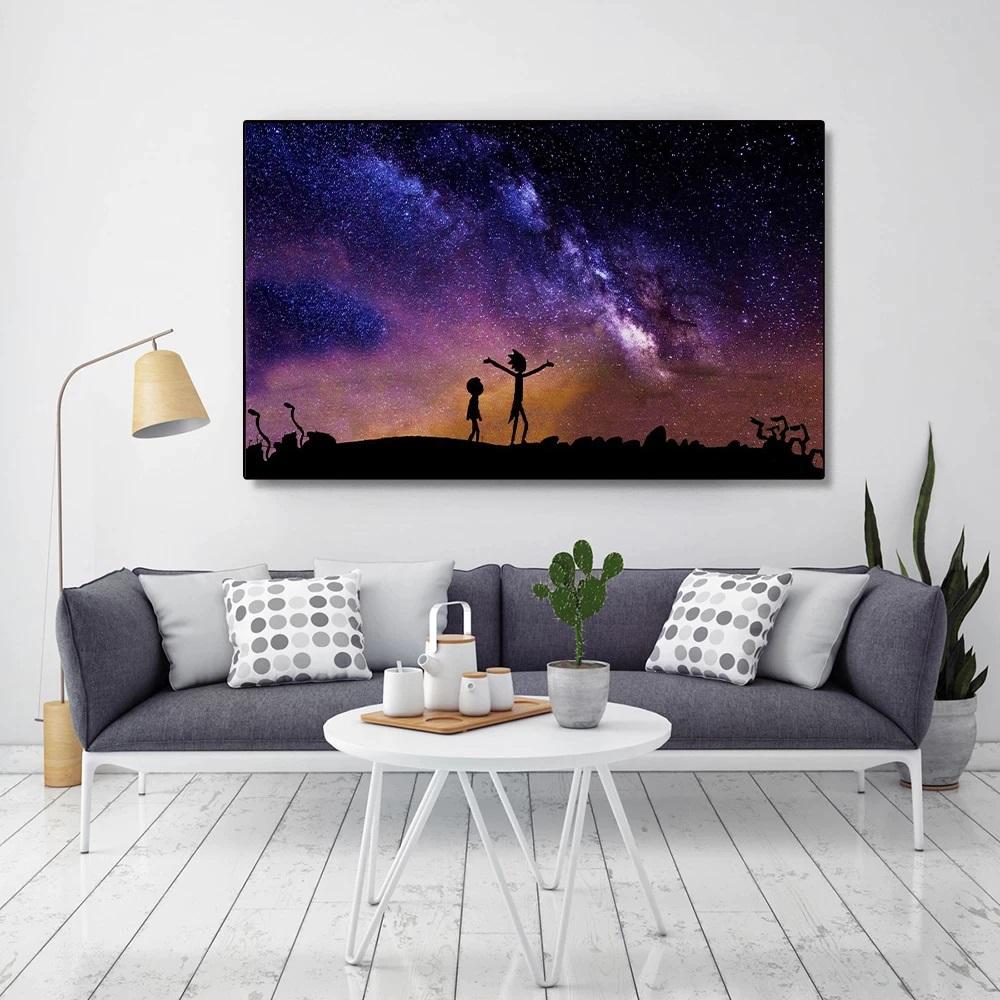 Do you like something mysterious like the galaxy? So, you can't ignore this super cool design. The printing focuses on the scene of Rick and Morty chilling in the night with the galaxy sky. It's really fantastic! Additionally, the highlighted spot of this product is the high-quality of the ink and canvas material. The printer is expected to last for a longer time! Buy now today!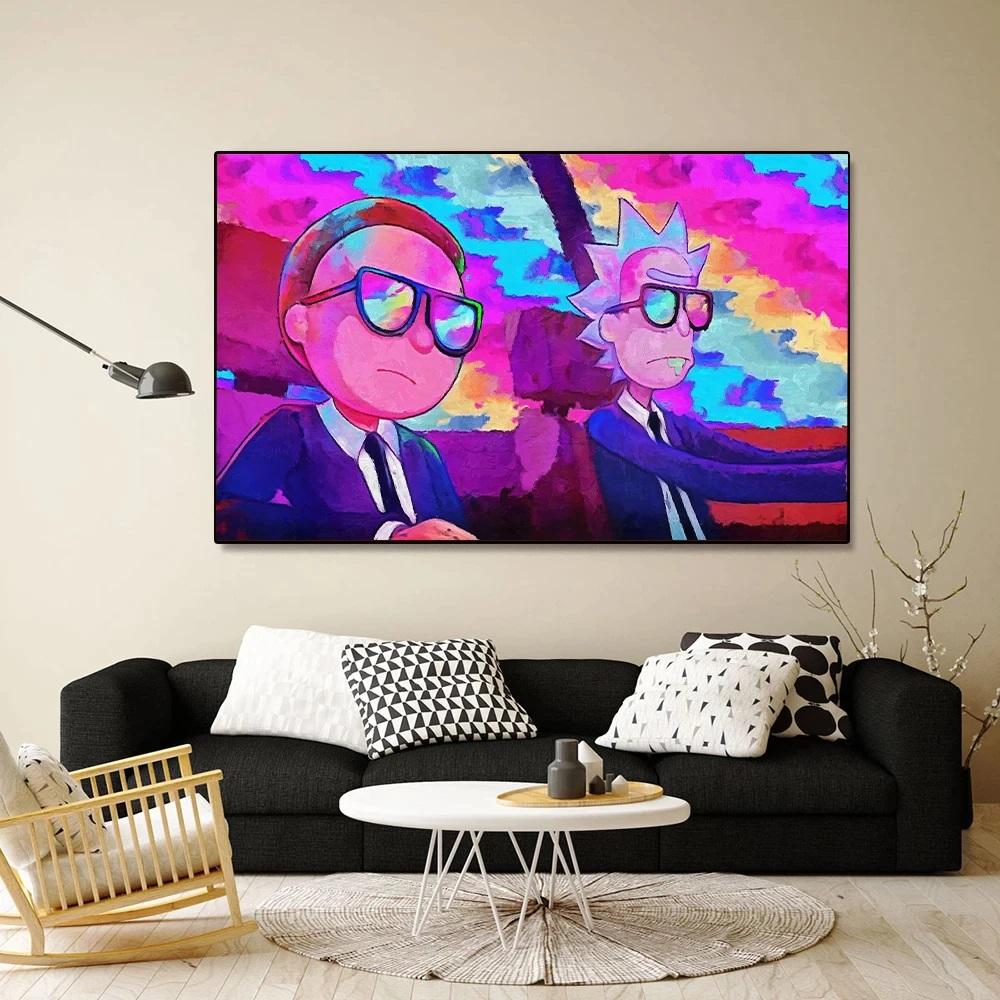 That's really cool! Rick and Morty in the Mafia appearance will be the most unique design ever. The printing is made from the high-quality canvas with the waterproof ink, which makes the printing last longer. The colour is vibrant and really suitable for every place of your corner from room, office, etc. Bring it home now and change your room into better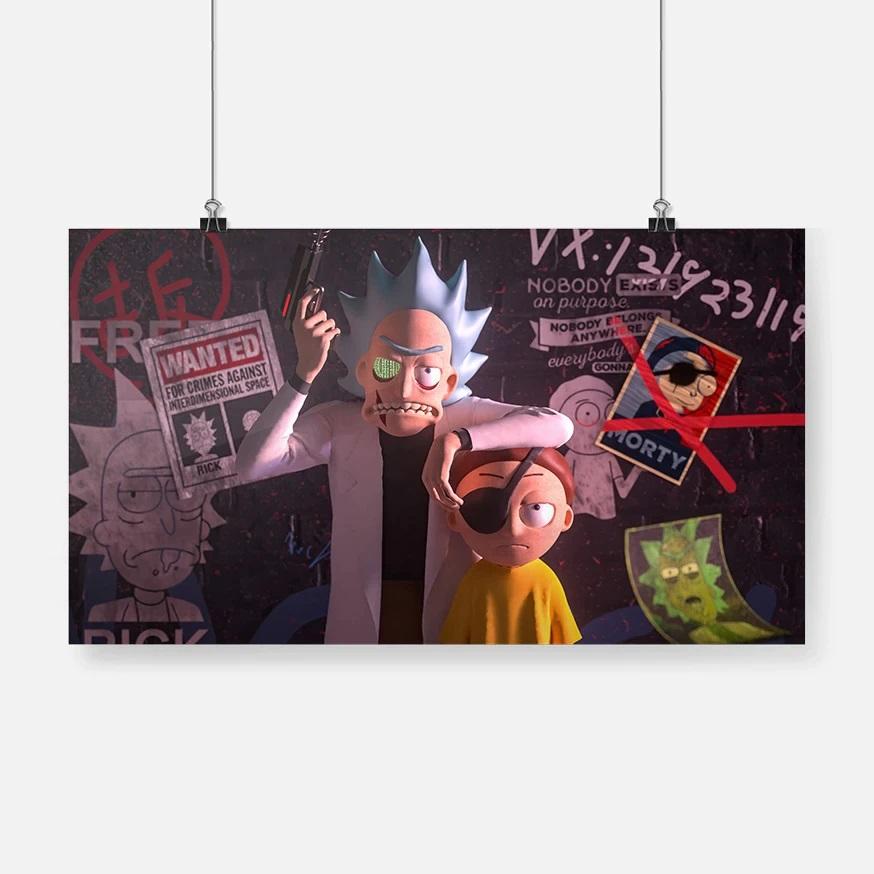 The last one has the difference that it has a frame and needs to be assembled. It has more steps to hang the wall art, but then you don't need to worry about the assembly after that. There will be different selections for you with framed and no frame painting, feel free to choose. This wall art is really vibrant, it seems like you see the real Morty and Rick in real life! Purchase it now!
You can see more canvas paintings to help decorate the living room and bedroom with unique designs at Rick and Morty Wall Arts !
Read more: