Rick & Morty is always the animated film that fans are looking forward to seeing this time. They are curious about all the information released from the creator. 
Recently, Dan Harmon, the show's creator, gave an update on a possible collaboration with Kanye West for a future episode of Rick and Morty.
Rick and Morty creator – Dan Harmon has given an update on a possible Kanye West episode.
On MSNBC, Harmon was questioned if the partnership, which was first proposed in 2019, will ever be produced "We'll have to wait and see. When Kanye signs on to do an episode, I don't think it'll simply be Kanye doing a cameo voice or a song. It's as if we all agreed that it needed to be tightly intertwined, with the Rick and Morty series maintaining its own integrity and Kanye maintaining his own."
Harmon went on to remark, "Without going into too much detail about the plot, suffice it to say that the ultimate product would be a lot of unique music. I believe that at that time, seven different businesses must say, 'Wait a minute.' I don't blame them because this is their job. Psychos, take it easy! 'What are you doing, exactly?'"
Harmon and West have gotten together to talk about certain plotlines they'd want to work on together. Harmon characterizes West as a "great listener" based on their meeting. "His reputation as an icon, which resonates with me a little bit, is sort of like oh, he'll just talk and talk and talk, and the interesting thing about Kanye is he lacks, in my opinion, the really uncharismatic quality that usually goes with that personality trait, which is narcissism," Harmon says. I believe that when TMZ broadcasts a story about him walking into the Oval Office and talking for 40 minutes and saying insane things, it's because Donald Trump isn't on his level, and I had a meeting with this person, we spoke for four hours and I think everyone at the table talked as much as we did."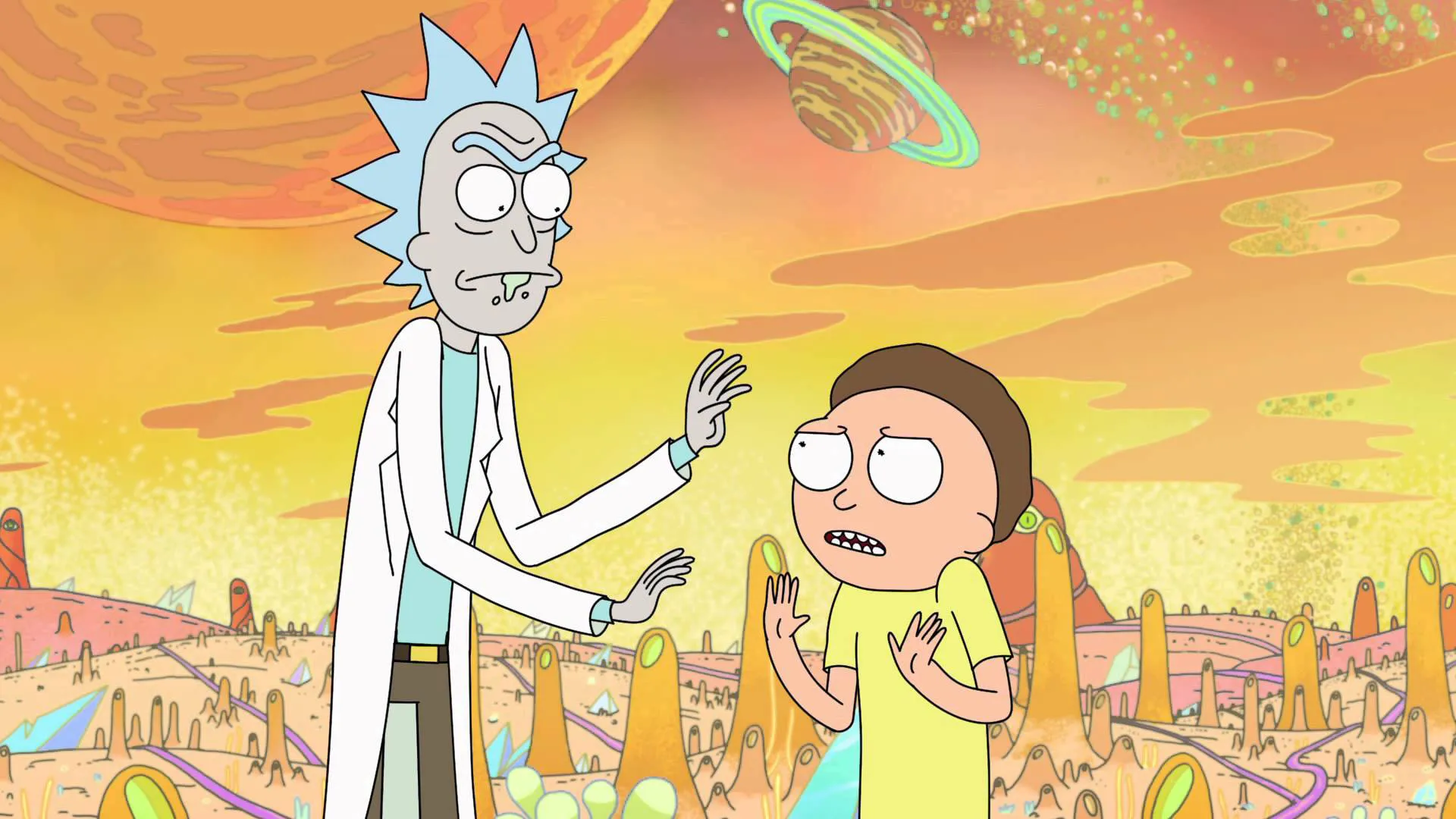 Rick and Morty is Kanye West's favorite program, and he claims to know "everything" about the Rick and Morty world. "The guilty delusion that we are the brightest one in the room, that we know better, that we have larger fish to fry, and that we're surrounded by people who don't get it," Harmon said when asked what component of the series resonates to West.
Justin Roiland, Chris Parnell, Spencer Grammar, and Sarah Chalke provide the voices for Rick and Morty. Hulu and HBO Max have seasons 1-4 of Adult Swim's Rick and Morty accessible to stream. Season 5 debuts at 11 p.m. on Sunday, June 20. It is expected to satisfy all your expectations about the upcoming season of Rick & Morty.
What do you expect in the upcoming season of this series?  Share your thoughts with us in the comment box below and we can discuss together all things around Rick & Morty and some famous movies!